Remember home insurance on bonfire night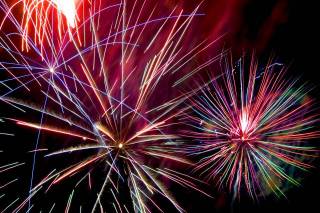 Bonfire night is one of my favourite times of year, whether attending an organised firework display or a DIY job in the back garden. The latter being particularly hazardous as according to NHS statistics there are around 1,000 firework related injures a year on 5 November, with more than 50% happening at private parties at home.
If you decide to invite a few friends around to put on a show, then it is important that you check your home insurance includes personal liability cover, in the event that one of your guests is injured.
Home insurance claims increase by 25% on bonfire night compared with the daily average. Not only the odd stray firework causing havoc and liability incurred, the number of burglaries also goes up as more homes are left empty at night.
A few straight forward measures should be taken before the big night, prevention always being the best cure:
Check your home cover includes personal liability insurance and read the wording.
If going out make sure all the doors and windows are locked with keys removed.
Only buy fireworks from a legitimate retailer, check for damage before lighting.
Buy fireworks suitable for your size of garden to keep matters under control.
Fireworks should be stored in a safe place under the supervision of an adult.
Read the instructions carefully during daylight or with a torch.
Move fireworks well away from people and property.
Dispose of sparklers safely in a bucket of sand or water.
Keep pets indoors.
Take on board all the do's and don'ts and above all have a good time.