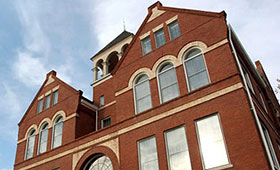 Ember JD is a UK Home Insurance Brokers, providing insurance services and solutions since 1919. We offer competitive premiums for buildings and contents, plus commercial property and tradesman liability covers. We specialise in short term unoccupied home insurance, offering 3, 6 or 9 month policies. For empty homes we offer quotes over the telephone and by completing a straight forward quote form, with relevant questions only.
Quotes for all other insurances are offered by completing an online quote form . Select from the sidebar opposite >> for more details and to submit a quick, straight forward quote request. Our aim as independent insurance brokers is to offer a suitable policy at our best rates.
We offer covers that are especially relevant for converted flats and maisonettes, steel framed houses and home and annexe insurance, when the annex is used for family members, holiday lets or tenants.
Unoccupied Home Insurance
Insurances for unoccupied houses, bungalows and flats, which accounts for the majority of our business. The policy offered is for buildings insurance or a combined policy which includes contents as an add on. Furthermore, property owner's legal liability insurance is automatically incorporated for peace of mind. There is a choice of a 3, 6 or 9 month policies, with an option to take out further short period insurance if required. Perfect if the home is up to sale, going through probate or you are looking to let to tenants and don't want to tied down to an annual insurance.
Block of Flats Insurance
Our block policies are designed to cover all the flats or maisonettes within the building, under the name of the freeholder, management company or residents association. Insuring purpose built and conversion flats and maisonettes. Furthermore our comprehensive package caters for properties occupied by leaseholders, tenants or in most cases a mixture of both. Finally, there are options to include the full accidental damage extension, terrorism damage and employer's liability.
Let Home Insurance
We have been arranging landlord buy-to-let buildings and contents policies with quality UK insurers for over forty years. Therefore we offer #1 prices, which are only available to registered insurance brokers. Available for homes let and occupied under an assured shorthold tenancy agreement, or a tenancy agreement in Scotland. The cover is designed for professional buy to let and student tenants. Public liability and loss of rent, following major insured damage such as a fire or flood, are automatically included within the package.
Ember JD ★ onTwitter Facebook Google+ LinkedIn