Home with Lodgers Insurance
Ember JD is a UK home insurance broker, established in 1919. Offering competitive quotes for Home Insurance with Lodgers. Covering the homeowner's buildings, contents and liability insurance. With options to include full accidental damage, theft and malicious damage, even if caused by lodgers.
Buildings Insurance
with optional contents & other add-ons
Full accidental damage extension
Malicious damage by lodgers
Legal liabilities cover increase to £5m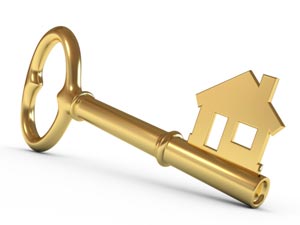 Home Insurance with Lodgers | Covering your home & liabilities
Sharing your home with
lodgers
can make good sense, but you need the right house insurance policy giving you extra cover, which may not be available elsewhere. Our policy includes your
legal liability
for accidents to lodgers. Property owner's liability insurance under our buildings policy and occupier's liability under our contents cover. Court awards for injury claims can be substantial. Without liability insurance in place the consequences would be very costly.
Loss of rent & cost of temporary accommodation
Loss of your rental income from lodgers and the cost of your temporary accommodation is also included. Based on up to 25% total per claim of the combined buildings and contents sums insured. This extension becomes operative if disaster strikes and your home becomes uninhabitable following insured damage. Such as a fire or flood.
Option to include accidental damage, theft & malicious damage cover
Under both buildings and contents. Even if damage or theft to your home and possessions is accidentally and / or maliciously caused by your lodgers. If your insurer or quote provider cannot give you these important policy extensions or continue cover at all, we can help with a peace of mind solution at a great price. Click on the
insurance checklist
and see our
Home Insurance with Lodgers
summary below:
Quotes and cover with quality A-rated UK insurers.
We cover homes shared with up to 3 lodgers.
Option to include full accidental damage cover for buildings and contents.
Theft by lodgers can be included, subject to terms and conditions.
Malicious Damage by lodgers can be included, subject to terms and conditions.
Personal possessions away from home can be added with a choice of covers.
Included with our buildings insurance
Your buildings including garages and outbuildings.
Cost of tracing and accessing the source of water leaks.
Legal liability cover of £2,000,000, with option to increase to £5,000,000.
Professional fees and removal of debris following a claim.
Loss of rent from your lodgers following major insured damage and,
Cost of your temporary accommodation following major insured damage.
Optional add-on, included with our contents insurance
Your personal contents within the home.
Valuables, with option to list expensive items.
New for old cover, as standard.
Loss of home keys and replacement locks.
 

Questions

&

Answers

Q. What cover has to be included in the quote?




A. Buildings insurance, with optional add-ons of contents and lots more.




Q. What is the likely annual premium?




A. Like all insurance it will depend on the risk details and sums insured.




Q. Is there a minimum premium?




A. £323.




Q. How long is the quote valid for?




A. Up to 30 days.




Q. Do you offer contents only for a flat or maisonette?




A. No, we don't offer policies without buildings insurance.
About us
Our role is a simple one. We have negotiated underwriting authority for the classes of insurance that we offer with respected providers. For a quote, please complete the online quote form. This gives you many cover options to meet your needs and in turn gives up all the information required for us to quote. We then set out our best quote to you, in a plain English easy to understand format. Marrying your cover requirements, with the details and wording. All the information is set out, including the quote form you completed, which forms the basis of the quote, cover and statement of fact. To continue with your House Insurance with Lodgers quote please click Quote Form button.