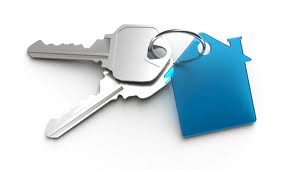 Ember JD is a UK home insurance broker, established in 1919. Offering competitive quotes for Home Insurance with Lodgers. Covering the homeowners contents and liability insurance. With options to include buildings, full accidental damage cover and personal possessions away from home.
Home Insurance with Lodgers
| Covering your home & liabilities
Sharing your home with lodgers can make good sense, but you need the right house insurance policy giving you extra cover at the best price. Our policy is specifically extended to cover your legal liability for accidents to lodgers. For example, if your lodger injures themselves in your home and holds you responsible. Court awards for injury claims can be substantial. Without liability insurance in place the consequences would be very costly.
Loss of your rental income from lodgers and the cost of your temporary accommodation is also included. Up to £50,000 per claim over a maximum period of 12 months. If disaster strikes and your home becomes uninhabitable following insured damage. Such as a fire or flood.
If your insurer or quote provider cannot give you these important policy extensions or continue cover at all, we can help with a peace of mind solution at a great price. Click on the insurance checklist and see our Home Insurance with Lodgers summary below:
✔ Quotes and cover with quality A-rated UK insurers.
✔ We cover homes shared with up to 3 lodgers.
✔ Option to include full accidental damage cover for contents and buildings.
✔ Personal possessions away from home can be added with a choice of covers.
Included with our Contents insurance
✔ Your personal contents within the home.
✔ Legal liability cover for accidents to lodgers with a £2,000,000 indemnity limit.
✔ Cost of your temporary accommodation following major insured damage.
✔ Loss of home keys and replacement locks.
Included with our Buildings insurance
✔ Your buildings including garages and outbuildings.
✔ Cost of tracing and accessing the source of water leaks.
✔ Professional fees and removal of debris following a claim.
✔ Loss of rent from your lodgers following major insured damage and,
✔ Cost of your temporary accommodation following major insured damage.
To continue with your House Insurance with Lodgers quote please click Request a Quote below.