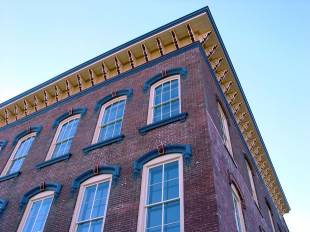 Ember JD is a UK home insurance broker, based in the City of London. Offering competitive quotes and quality cover Flats Insurance. Insuring the Buildings, plus a wide range of cover automatically included.
Flats Insurance
| Converted and purpose built
We offer policies specifically designed for flats and Maisonette Insurance, whether the building is purpose built or a conversion into two or more flats. Our policies insure the whole building, including all of the flats, communal areas, garages and outbuildings within the grounds. Insuring all of the flats together under the one policy avoids messy and complicated disputes over damage to common parts, such as roofs and hallways.
All the policies we offer are suitable for:
freeholders;
management companies;
residents associations;
accepted by mortgage lenders;
flats can be occupied by freeholders and leaseholders;
let out to tenants or as often the case a mixture of both.
Cost of alternative accommodation following major insured damage is included as standard, along with property owners liability cover. Contents of communal areas such as fitted carpets, loss of rent as a result of insured damage for flats let to tenants, terrorism damage and employers liability cover can also be added as cover extensions.
We are part one of the oldest insurance groups in the UK, established 1919.
To continue with your purpose built or converted Flats Insurance quote please click Request a Quote below.