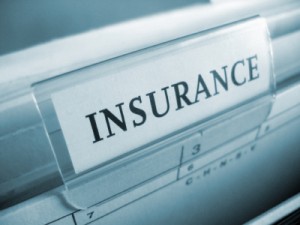 Ember JD is a UK home insurance broker, established in 1919. Offering competitive quotes and quality cover for Annexe Insurance. Insuring the main residence and annexe / granny flat under one policy.
Annexe Insurance
| One policy for your home and annexe
A main residence with a self-contained annexe is becoming common, offering flexible living accommodation for the family or a source of income if rented out. Our Annexe Insurance is designed to accommodate the separate dwellings, often with different living arrangements. Regardless of whether the annexe is attached to your home, a loft conversion or detached within your grounds. Welcome news as often having more than one dwelling seems to put insurers in a spin and they refuse to quote. Our policy can cater for the annexe being used for a variety of different ways:
Main residence with annexe with variety of occupancies
✔ Lived in by family member(s) on non-profit making basis.
✔ Short stay for visiting family and friends on non-profit making basis;
✔ Occupied by lodgers under a lodger agreement;
✔ Let under an assured shorthold tenancy agreement to professional tenants;
✔ Short term holiday lets;
✔ Bed and breakfast.
Automatic cover extensions
In addition to having the flexibility to offer great quotes, our policy comes with essential cover extensions for your protection. Automatically included free of charge, when you let the annexe and insure your buildings and contents with us:
Property owners liability insurance, covering your legal liabilities for accidents to lodgers, shorthold tenants and holiday lets with a £2,000,000 indemnity limit plus agreed costs.
Loss of rent and the cost of your temporary accommodation. If disaster strikes and the home and annexe become uninhabitable following insured damage. Such as a fire or flood claim.
Sums insured
When inputting your sums insured in the quote form, please remember that the buildings sum insured should be sufficient to cover all of the domestic buildings on your land. Main home, annexe, garage(s), outbuildings, including sheds and greenhouses. In addition your contents sum insured should be enough to cover all of your contents. In your main home, annexe, garages and outbuildings. The quote and cover is for one combined policy, so your sums insured must be adequate to insure on a new for old basis.
Liability insurance
When it comes to contents the only possessions you don't include is your tenant, lodger or paying guests contents, as they would need to arrange their own cover. There's a very good reason why tenants, lodgers and paying guest's possessions wouldn't be covered under your contents insurance. If it was then they would then become co-policyholders and a co-policyholder cannot claim for liabilities against themselves. In the same way as you cannot sue yourself. Therefore your all important liability cover would no longer be operative. Will also add that if tenants, lodgers or paying guests possessions are damaged or lost as a result of your negligent acts or omissions, then this would be insured under the liability section of our policy. In the same way bodily injury is insured under the liability section.
Cover options
Like any quality home insurance you can build the cover to suit your requirements. With options to add the full accidental damage extension for both buildings and / or contents. Even when you rent the annexe out and if you, in addition, have tenants, lodgers or paying guests sharing your main home with you. Personal possessions, items you wear or carry about your person, can be insured away from home. This could be jewellery, watches, laptops, mobile phones, bicycles, personal money and credit cards. As a general rule including the full accidental damage extension costs approximately 15% extra on the premium. Cover away from home is also a charge extra. Depending on the different sub-types of cover required and the sums insured needed.
Get a suitable quote
In conclusion we offer insurance suitable for family occupied or dual occupancy. Our quote form is simple, easy to complete, with help prompts to assist you. The questions are relevant, which allows you to fully divulge all of the information about the risk and your requirements on the form. To continue with your Annexe Insurance quote please click Request a Quote and submit your details.
Documents without delay
Once you complete the online quote form you will receive a quote. Laid out in an easy to read format, with supporting documents. Hopefully you will like the price and the cover offered. Insuring your home, annexe and liabilities. You will also be provided with a 100% secure link to pay the premium, or you can ring us during office hours and make the card payment. Once paid we will then email you the full documents. You can also ask for the documents to be sent by post, as no extra charge.
About us
Ember JD Insurance is part of one of the oldest insurance groups in the United Kingdom. Established in 1919. Our office has been running since 1970. Specialising in property insurance. Most of the policies we offer are issued by us, under a dedicated authority scheme, as underwriting managers, on behalf of insurers. We are trusted to make decisions on behalf of insurers, based on our long history within the industry. All claims for home and annexe insurances are dealt with by the insurer's claims department, who offer a 24/7 contact service. Our task, as authorised insurance administrators, is to ensure that the correct policy is issued, based upon the risk information you disclose on the online quote form.