Single Flat Buildings Insurance
Ember JD is a UK home insurance broker, established in 1919. Offering competitive quotes and quality cover for Single Flat Buildings Insurance.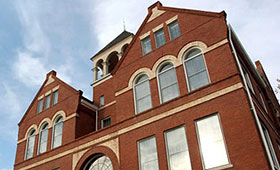 Single Flat Buildings Insurance
Generally all flats and maisonettes within the building or block are insured under one policy. If you are looking for a block policy and you are the freeholder or representing the management company, the quote form link can be found here:
Flats Insurance Quote
However sometimes we understand that a block insurance is just not possible. If under the terms of your lease, you as leaseholder, have to insure the buildings of your single flat or maisonette we have a solution. One policy, covering your flat or maisonette only.
Insuring buildings under terms of your lease
The cover under our single flat buildings insurance will insure your flat's walls, ceilings, floors and windows (fixed glass). As well as permanent fixtures and fittings, such as your fitted kitchen and bathroom. Therefore a resolution, at of course a decent price, when you have to cover the buildings under the terms of your leasehold. Details of leasehold property can be found here on GOV.UK website:
click
Cover options
There is also the option to include cover for your contents. Household goods and personal effects inside your flat. Plus cover away from home. Such as laptops, mobile phones, cycles, personal money and cards. Basically your personal effects worn or carried about your person. The choice is yours. You can tailor your quote and policy to suit your needs. In terms of the sections of cover you require. Plus you can elect to include a voluntary excess, in addition to the compulsory excesses, with a discount off the premium. It is usually an advantage to insure both the buildings and contents under one policy for two reasons: You may be entitled to an extra discount, and if there is insured damage to both your buildings and contents, it is easier to just deal with the one insurer.
 

Questions

&

Answers

Q. What is the likely annual premium?
A. Like all insurance it will depend on the risk details and sums insured.
Q. Is there a minimum premium?
A. £295.
Q. How long is the quote valid for?
A. Up to 30 days.
To continue with your Single Flat Buildings Insurance quote please click quote form button below. Once you complete the quote form with all the details and your requirements, you'll receive a quote set out in plain English and a link to pay to proceed with the cover.