When we mention Shepherds Hut Insurance what do we mean…..
Well as far as we are concerned it's always better to have one policy covering all the buildings on your land. Otherwise the cost of having more than one policy is likely to lead to extra expense. As per policy will be subject to minimum premiums, as must be cost effective to offer on the part of the insurer and provider. There may also be complications and disputes between multiple insurers in the event of a claim, in particular when it comes to liabilities.
Good reasons why when we offer shepherds hut insurance it's under a home insurance, covering your main residence, domestic garages and other outbuildings.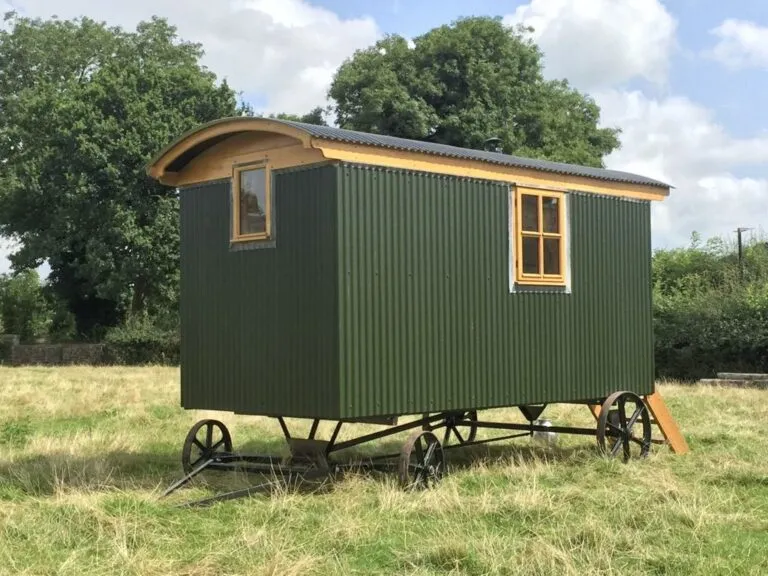 We'll also add that our policies cater for varying uses, for example the main residence is your home and the hut is available for short-term holiday lets. In other words ownership to make a profit, which has become very popular, especially post-Covid. As more people are now working from home, so looking after paying guests in a shepherds hut makes sense. By the way, you can also advise us of more permanent Assured Shorthold Tenancy agreement lets and bed and breakfast. In addition we can also provide a policy for visiting family and friends, plus family members residing in the shepherds hut permanently.
We can offer cover for a shepherds hut of traditional construction, being corrugated metal walls and roof. As well as timber walls.
You'll find our quote form easy to use, where you can advise us of all the information needed and we will do the rest by offering a quick straight forward quotation in plain English. We also provide you with a copy of the quote form you completed, so all the information is available.
The quote form is for home and annexe, so that would be your main residence and separate accommodation within the boundaries of the land belonging to your home. In this case the main residence and shepherds hut.