Buildings sum insured calculator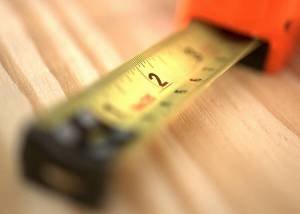 Selecting a rebuilding sum insured sufficient for full reinstatement of your home can be a challenging task. If you had a recent home buyers report or survey done, then the surveyor who is the expert in this field should advise of the rebuilding or reinstatement cost. If not, you could use the Building Cost Information Service (BCIS) of the Royal Institution of Chartered Surveyors website http://abi.bcis.co.uk as guidance. This service is free to use after registering with an email address.
The buildings or rebuilding sum insured only relates to the cost of full reinstatement of your home should disaster strike resulting in the entire property needing to be rebuilt. The market value of a home has no connection with the rebuilding cost. A good example which I use for time to time is the difference in market value of two identical houses: one located near a motorway, the other a few miles away down a no through road. The purchase cost would be completely different, but exactly the same in terms of the rebuilding cost. Materials, processes of building and labour costs are the factors involved in the rebuild figure. The older the house, the more it costs to rebuild compared with a similar sized modern property, as the cost of materials and usually the processes involved in construction are more expensive. Listed buildings can cost even more to rebuild as there may be local authority and heritage body requirements to meet, which pushes up the cost.
You will need to find out the gross external floor area of your home. Measure the length and width of the external walls, then add together in feet or metres and multiply the figure by the number of stories in your home. Permanent fixtures and fittings should also be included, such as fitted kitchens, bathrooms and wardrobes. Garages, carports and outbuildings, such as sheds, garden and fuel stores, summerhouses and greenhouses should also be taken into account, along with terraces, patios, paths, walls, gates fences, hedges and if you're lucky enough swimming pools.
Calculating the cost of a block of flats is far more tricky, as you have dividing walls and multiplies of kitchens and bathrooms to take into consideration. For flats seek professional advice from a building surveyor.
Please remember, even when you live in a house or bungalow, the BCIS website is a guide only. For accurate advice we recommend speaking to a building surveyor.