Transfer of interest of a home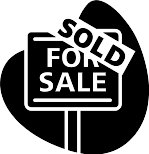 On occasions there can be confusion about what to do when buying and selling a home, when it comes to arranging buildings insurance. In particular ensuring that cover remains in force and dealing with the transfer of interest of a home. The first example of cover for buildings insured under an existing policy is a follows:
If you are selling the home, the purchaser will have the benefit of this (buildings) section during the period between exchange of contracts and completion, provided that the home is not insured under any other policy.
Another example with a different insurer, for both existing and new customers is as follows:
Cover can be given for a policyholder currently insured with us and new customers who wishes to cover a new home being purchased from the time of Exchange of contracts.
1. Cover can only be given for buildings only for up to a maximum of 90 days.
2. Cover is subject to an additional premium of £50 plus insurance premium tax.
3. Accidental Damage cover at the new property is excluded.
4. If the property to be purchased is empty then an unoccupied endorsement would apply.
Best advice is to check the policy wording, with your insurance provider and be guided by your solicitor or conveyancer dealing with the sale and / or purchase.